YOU Management is a London based talent agency established in 2012, with head offices in the heart of the West End and a second office in Hamburg, Germany. YOU represents actors, singers and dancers working in Theatre, Musical Theatre, Dance, TV and Film in the United Kingdom and worldwide. The agency is run by retired actors and creatives; having been involved successfully in the business, we believe it gives us a leading edge as we are all intimately aware of the importance of expectations, standards and communication between clients and employers. We want our clients to grow artistically and succeed in their career; it is our goal to support each and every one of our clients to the fullest, and for this reason we have a very limited numbers of artists on our books. Each artist is personally managed by a dedicated agent who represents a select client list, supported by a full team across the YOU network. At YOU we believe that relationships and trust are key to achieving excellence. We understand the success of the agency depends on the success of our clients.
Meet our team
Terence Rodia
Agency Director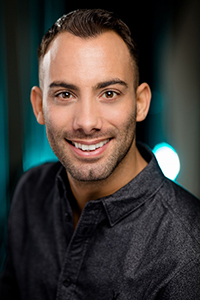 Terence moved to the UK on a fully funded scholarship, where he trained in Musical Theatre. After over 10 years of a very successful career, Terence decided to launch YOU Management to help and guide to success those talented and determined artists who once, like him as child, had a dream.
His performing career includes "Wicked", "We Will Rock You", Sonny in "Grease", Chino in "West Side Story" and Mike in "A Chorus Line" staged by Baayork Lee. His creative endeavours include choreographing for AIDA Cruises, PGT Entertainment, Regent Seven Seas and Princess Cruises, as well as directing a couple of industry showcases for Musical Theatre schools in London.
Terence is extremely passionate about the YOU Brand having launched YOU Casting and YOU Productions in the recent years. He works closely with all the team to ensure only the best standards are adhered to. Every performer has a chance to shine, and Terence wants to help each performer find their spotlight!
Kiri Jerrett
Senior Agent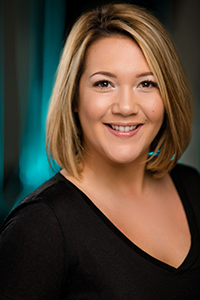 After graduating from The Northern Ballet School in 2004 Kiri has had a very successful career both on Land and sea. From a two year stint as Belinda King's dance captain she evolved to become dance captain and then Choreographer for PGT Entertainment, this lead her on to choreograph and cast for Thompson cruises.
Kiri is now looking forward to helping others achieve great success. She has an eye for star quality and a determination that will drive a performer career to endless heights. Also having worked in casting, she knows what the industry is looking for and feels as though she can help to bring this out in a performer.
Katie-Ann Potter
Agent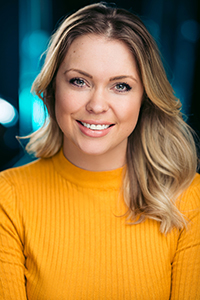 Katie-Ann graduated from Performers College in 2011 where she trained in Musical Theatre. Since then she has been lucky enough to work on various different contracts throughout her career. Some of her credits include P&O Australia (Grayboy), Let's Dance (BBC), Elsa in Singalonga's tour of Frozen, Born To Be King (film) and other corperate gigs around the UK. Katie is excited to be a part of YOU Management and looking forward to helping others achieve their goals within the industry.
Georgia Panico
Agent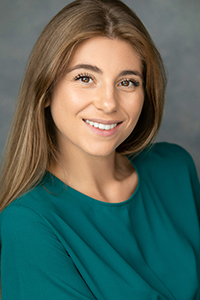 Georgia graduated from The Emil Dale Academy, in both Musical Theatre and Acting. Georgia loved her time as Frenchy in Grease and in all of the short films she has been so lucky to be a part of. Since then Georgia has spent most of her career working for a British Independent Film Production Company, Casting and as an Agent.
Georgia is absolutely thrilled to be working for YOU Management. Georgia prides herself on delivering a personal approach to representing exceptional performers and working as a team to create and build strong relationships with clients and creatives within the industry.
Laura McKenna
Agent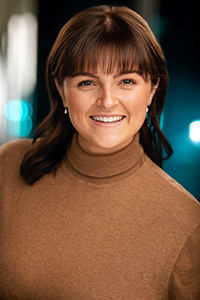 Laura graduated from Millennium Performing Arts where she trained in Musical theatre. From there she was lucky enough to work various contracts including Tours, Panto's, Commercials and as a Singer for various different events, to which she still loves to do! She also enjoys teaching dance and running workshops for children and young adults looking to get into the industry. She has spent the last 3 years working as agents assistant and building up her knowledge and passion for nurturing Artists and helping others to achieve their goals no matter how big or small.
Laura is very excited to be a part of the YOU Management family and is looking forward to using her prior experience and training in order to build a great relationship with and help others to achieve their goals within the industry.
Natasha Rodia
Agency Secretary and PA to the Director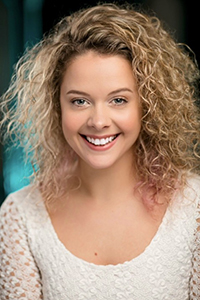 Natasha is still fully involved in her career and development as an artist. She graduated from D&B Academy of Performing Arts in 2011. Since then she has been involved in different coorporate gigs and commercial work as well as music videos.
Natasha had also the great opportunity to be part of the original Italian cast of the Musical "Romeo & Giulietta", as a lead dancer and dance captain for "Aida - the Opera", she has also apeared as singer/dancer on various cruise lines.
Natasha is thrilled to have been part of YOU Management since day one, seeing the company grow from a small scale to an established West End agency.
Waike Tetzlaff
Hamburg Office Liaison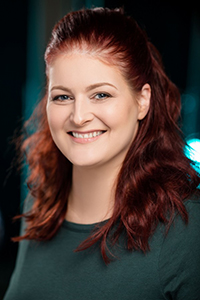 After over 10 years of working in television, Waike joined the team of YOU Management.
She worked for different shows in casting and production, e.g. the german version of "So you think you can dance", "Big Brother", "Masterchef", "The Voice of Germany" and many more. Waike was also part of the casting department at AIDA Cruises in Hamburg. As a freelancer she is still casting for big show productions or works in television every now and then. She also works for the Stage School in Hamburg and helps bringing new talent to the stages.
Waike works from the German based office and is responsible for our International clients.
Adam Hart
Social Media Manager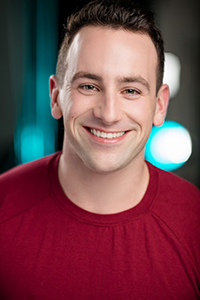 Adam is still developing his own career as a performer. He graduated from the Leicester College of Performing Arts and has enjoyed working within the industry since then.
Some credits include P&O Cruises, Costa Cruises, UK Arena tour with Sky Sports, Parade and Character performer for Disneyland Paris, and various other commercial and corporate events in the UK.
Adam is looking forward to working with YOU management and seeing the agency and clients successes grow.